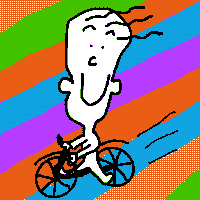 KLANGKELLER SUMMER FESTIVAL 2019
Berlin
KLANGKELLER is a performance and exhibition space for art, music and theory.
with
Sam Andreae, Aziz Lewandowski, Lorena Izquierdo Aparicio, Seht Zhan and Klaas Hübner
Klangkeller is a series I organised at Kastanienallee 77 in Berlin between 2015 and 2018, it continues now and there is a great group organising. The summer festival happens every June, here's this years progamme.
SUMMER FESTIVAL 2019 Friday Evening Keller Program Fri Jul 12 2019 19:00 in the keller //////////////////////////// situation 3 30 minutes voice, poetry, performance art and experimental music //////////////////////////// broken interface 10 minutes why is it so hard to press the right buttons? get things done quickly. play some chopin. //sound//piano//brokenkeys//improv-piece //////////////////////////// Featuring Jukka Kaariainen 42 minutes Jukka Kaariainen is an electric guitar player from Helsinki, Finland. This is a concert featuring him with Berlin Musicians //////////////////////////// illuminatedEffectSection 30 minutes drones and noises //////////////////////////// Documentation: Juliette Braga SUMMER FESTIVAL Friday Evening Kino Program Fri Jul 12 2019 19:00 in the kino //////////////////////////// Seht Zhan & Eric Bauer 20 minutes electroacoustic improvisation //////////////////////////// Smog aka Klaas Hübner 20 minutes improvisation with electromagnetic fields //////////////////////////// Impro, Visuals and Opera 42 minutes The free improvising trio incorporates fragments of opera with visual elements. Ligia Liberatori - vocals Edith Steyer - clarinet, alto saxophone, Guilherme Rodriguez - cello Katia Vonna Beltran - visuals //////////////////////////// Sebastian Sequoiah-Grayson 20 minutes solo finger-style acoustic guitar music, all original compositions, a Sydney-based musicians and philosopher. //////////////////////////// Documentation: to be confirmed SUMMER FESTIVAL Saturday Evening Keller Program Sat Jul 13 2019 19:00 in the keller //////////////////////////// SKaBlitzer 30 minutes //////////////////////////// Stanimirovic/Craig 20 minutes Marina Stanimirovic - computer and voice Daniel Craig - computer and electronics An improvised collage of various sounds from some machines and the world beyond those machines.
//////////////////////////// Paloma Carrasco López / Samuel Hall 30 minutes H E X Paloma Carrasco López - Cello Samuel Hall - Drums / Percussion / Electronics Celebrating the release of their debut recording //////////////////////////// Schrödinger 42 minutes Florian Kolb, drums Pablo Lienhard, no-input mixer //////////////////////////// Documentation: to be confirmed SUMMER FESTIVAL Saturday Evening Kino Program Sat Jul 13 2019 19:00 in the kino //////////////////////////// improvised landscape by f:rar 20 minutes solo electronic improvisation on modular synthesizers https://soundcloud.com/user-347128625 //////////////////////////// Richard Scott & Insa Langhorst 42 minutes electronics & film //////////////////////////// Kaj & Andreas 10 minutes Kaj Duncan David (computer, electronics, ewi) and Andreas Dzialocha (computer, electric bass) present for the first time what they've been working on for a few days //////////////////////////// Amir Bolzman 20 minutes Live Electronics - Computer and speakers //////////////////////////// Documentation: to be confirmed SUMMER FESTIVAL Hof Program & BBQ Sat Jul 13 2019 13:00 in the hof //////////////////////////// LAGOS 30 minutes marta sainz, voice (ES) & enrique zaccagnini, percusión(ES)+ more… //////////////////////////// S. Hopper & Rosa Fernandes 30 minutes on the run //////////////////////////// The People's Foley Theater 30 minutes Workshop/performance of live Foley - https://en.wikipedia.org/wiki/Foley_(filmmaking) - using a graphic novel as our score. This will be a (short) guided workshop where we explore tactics and practice how to perform Foley as a group, we will be working with a scene from The Adventures of Tintin: Breaking Free, an anarchist parady of the Tintin series - https://en.wikipedia.org/wiki/The_Adventures_of_Tintin:_Breaking_Free. //////////////////////////// El cangrejo y el caracol ||| Der Krebs und die Schnecke 30 minutes Lorena Izquierdo - voice, action poetry ||| Aziz Lewandowski - cello, voice //////////////////////////// Golden Dark 30 minutes A duo of musical meanderers presenting a selection of subconscious soungs. //////////////////////////// Ido Bukelman Trio - 3 Songs 20 minutes The new trio presents a debut performance of three original songs, in the ancient language of the Hebrew man. Ido Bukelman - Banjo, Vocal Aziz Lewandowski - Cello, Vocals Borys slowikowski //////////////////////////// Documentation: to be confirmed