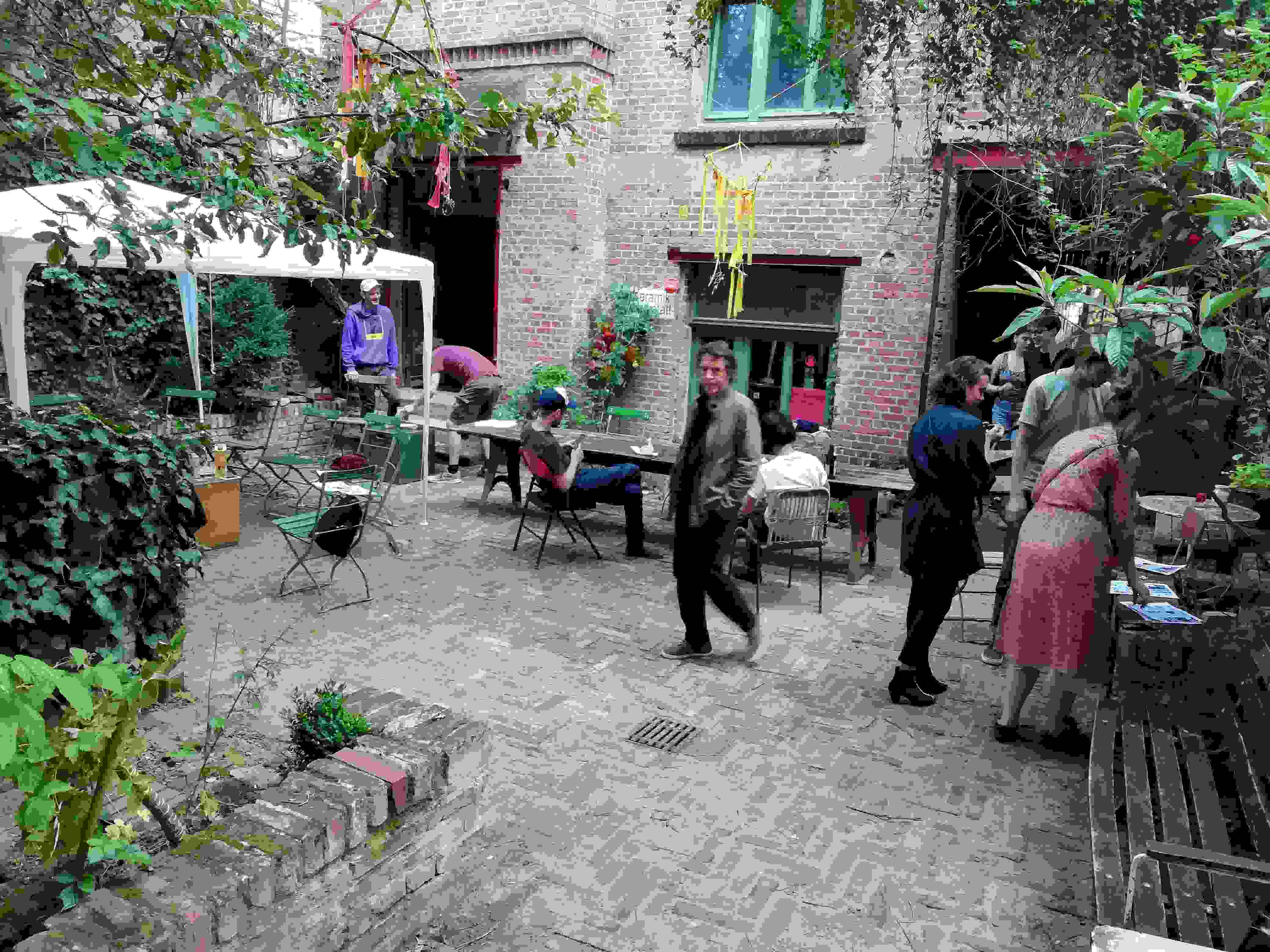 Foley Theatre
Berlin
Foley Theatre
with
Sam Andreae, Foley Theatre workshop participants
Foley Theatre is a project I've been working on for the last year which combines the film-making practice of Foley with graphic novel stories.
"Foley is the reproduction of everyday sound effects that are added to films, videos, and other media in post-production to enhance audio quality.[2] These reproduced sounds, named after sound-effects artist Jack Foley, can be anything from the swishing of clothing and footsteps to squeaky doors and breaking glass. Foley sounds are used to enhance the auditory experience of the movie. Foley can also be used to cover up unwanted sounds captured on the set of a movie during filming, such as overflying airplanes or passing traffic."
The idea originally came from my continued interest the film-making practice of Foley and what I see to be it's similarities with some forms of improvised music. Alongside this I found it was a great way to introduce non-musicians improvisation/peformance through an exploratory approach to sound production and recording.
The graphic novel we used as the storyboard for the sound production was Tin Tin Breaking Free which is an Anarchist parody of the original comic series.
The videos below come from a one hour workshop with participants at Klangkeller Festival 2019 in Berlin.
The final soundscape was performed live using:
voice
body sounds
radio
glasses
water
vacuum cleaner
metal objects
wheel barrow
bicycle pump
straws
spoons
wood
Zoom recorder